A big part of your pre-lamb plan is making sure you're using the right vaccines. We have a comprehensive range of long-acting, mid-acting, and 5-in-1 vaccines that'll help you deal to internal parasites in ewes and clostridial diseases for lambs.
Pre-Lamb Vaccine Essentials
Achieve optimal pre-lamb condition

with our range of mid-acting, long-acting, and 5-in-1 vaccines. Buy online or from your local Farmlands store.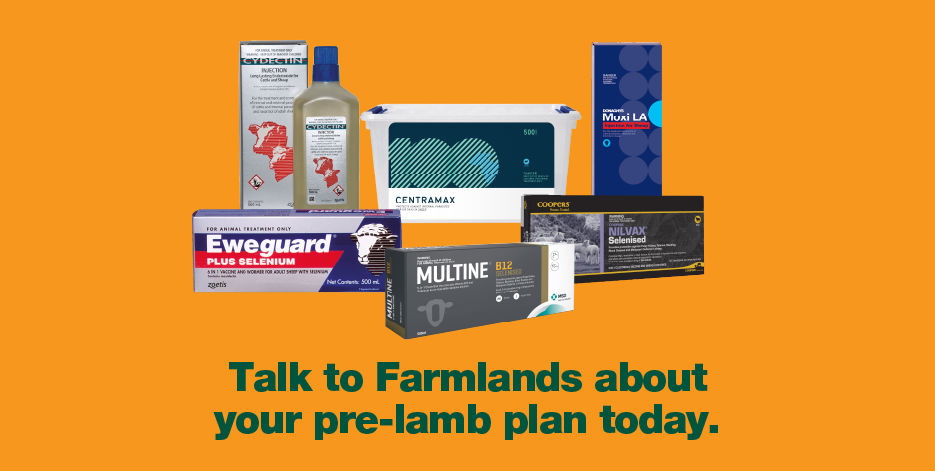 Are you ready?
Pre-lamb is right around the corner for many sheep farmers and we all know that a little planning and care today can pay dividends tomorrow. When your lambs thrive, so does your bank balance. The Farmlands team has a wealth of knowledge at your disposal – our experienced agronomists, nutrition experts and teams in the field are here to help provide you with animal health, nutrition and pasture management solutions for your farm.