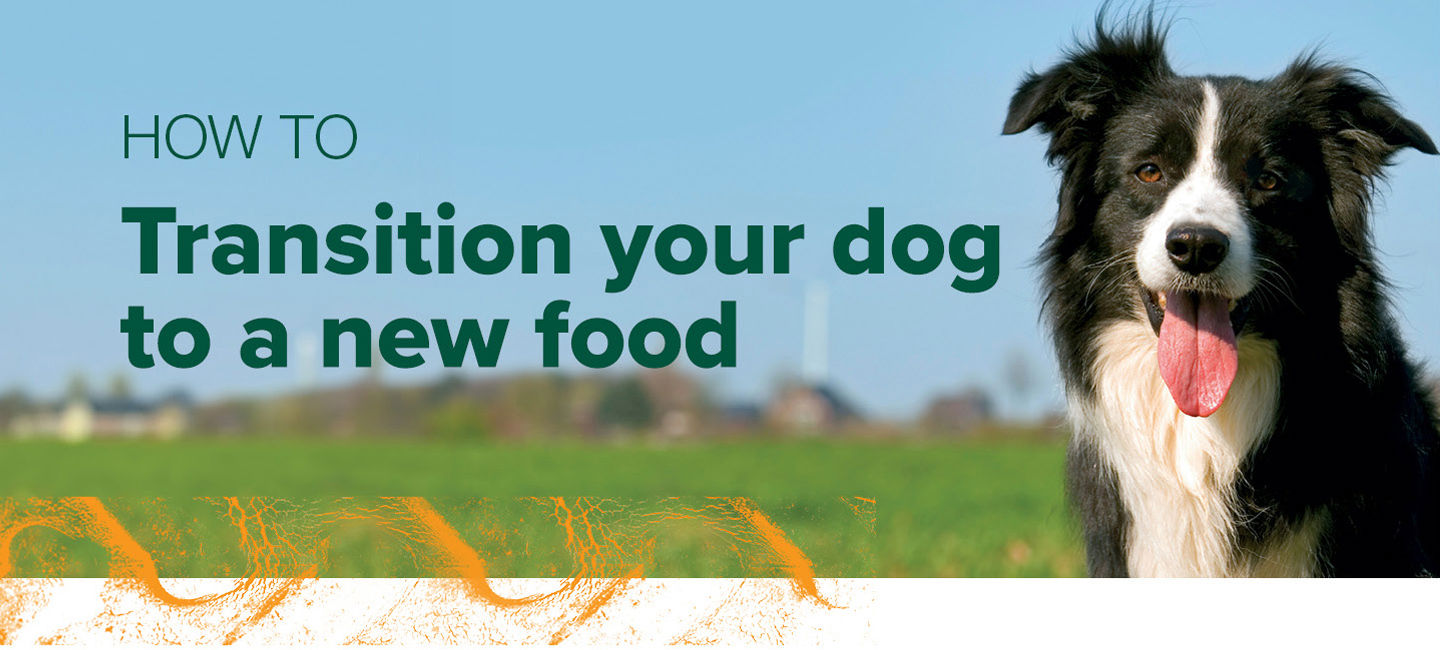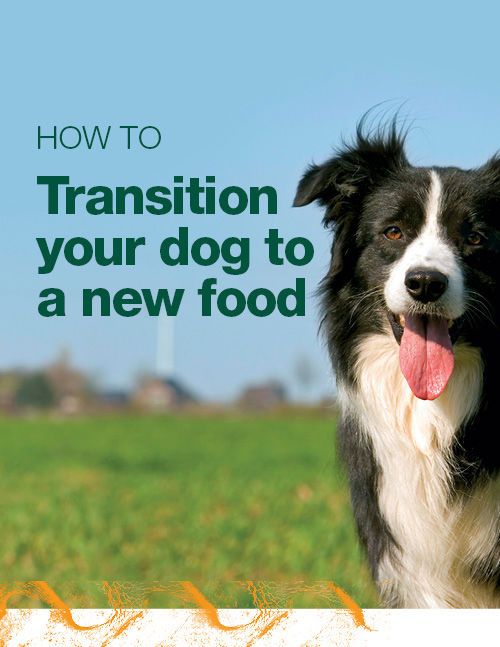 If you've decided to make a change to your dog's diet, whether it's to a different brand, a new balance between wet and dry food, a change in life stage (puppy-adult-senior) or for health reasons, it's important to do so slowly. Veterinarians ideally recommend a 1-2 week transition period, regardless of the diet you're moving to.
Good bacteria in the gut needs time to adapt and change, to cope with digesting the new food. If there's no transition, the good bacteria can be overwhelmed and an overgrowth of bad bacteria occurs. This can sometimes result in diarrhoea. It is however common for dogs to have softer stools during the transition period, and isn't anything to worry about. You may like to step-back a couple of days, but this should all be resolved by the end of the transition period.
Note: If your dog's diarrhoea fails to resolve, your dog goes off it's food or seems unwell, then it needs to be seen by a veterinarian.
DAY BY DAY FEEDING BREAKDOWN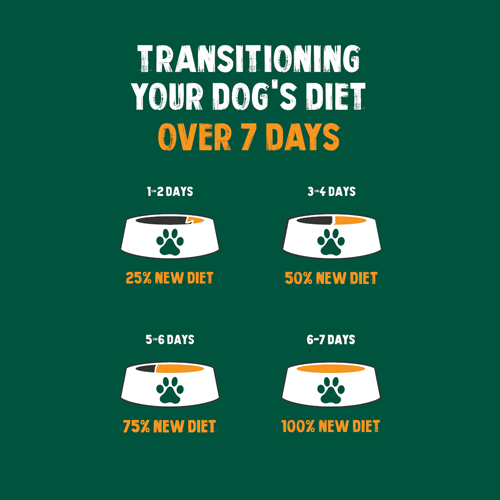 For the first 1-2 days of the transition period, feed 75% old diet and 25% new diet. If your dog is fed multiple times a day, ensure this split occurs at each meal. For days 3-4, split the diets 50:50 – 50% old food and 50% new food. For days 5-6 feed 25% old food and 75% new food. Then finally, on day 7, feed 100% new food.
When your pet is eating the food willingly and has normal stools, they will have fully transitioned onto their new diet.
Make sure that you're not under or overfeeding your dog during the transition process. Ensure you're paying close attention to the recommended quantities for your pet's weight and size, as feeding too much can also lead to unwanted weight gain.
WHAT IF MY DOG DOESN'T LIKE THE NEW FOOD?
If you follow the standard transition process, it's most likely your pet will quickly adapt to their new diet. But if you notice your pet avoiding their food, it may be more to do with what they are eating outside of their bowl.
If your pet is receiving too many treats, they may start to avoid their main meals. It's important you avoid overfeeding them to ensure that they look forward to their daily meals to satisfy their hunger and keep them healthy.
SIGNS YOUR DOG MIGHT NEED TO CHANGE DIET
There are a few signs to look out for which could hint at the need for a change:
A dull, flat coat may be an indication your dog isn't getting the right nutrients from their diet.




Loose stools and flatulence can be a sign of food intolerance or the result of a lower quality food.




Low energy levels.




Overweight or obese dogs may require a new diet, rather than simply reducing their existing diet, to ensure they continue to receive the proper complete and balanced nutrition they need while safely and slowly working to reduce their weight for healthy weight loss.



TRANSITIONING YOUR DOG OR PUPPY TO BLACK HAWK
Because of the high protein content of Black Hawk, most dogs will have a small firmer stool. Make sure during this period, that you monitor animals prone to constipation for any issues when they defecate. Most dogs however will be just fine!
You may also notice the need to feed less food to maintain the same body weight. This is because the high protein content of Black Hawk makes it energy packed. This means less waste to clean up and more time to spend with your best friend!